Delicious recipes for any occassion
Meals that create memorable moments
Bring inspiration, creativity, fantastic food and learning to every member of your family
Tails of Tangleby Gardens
A children's story and cookbook, by Sue Heazlewood.
Regular price

Sale price

$32.00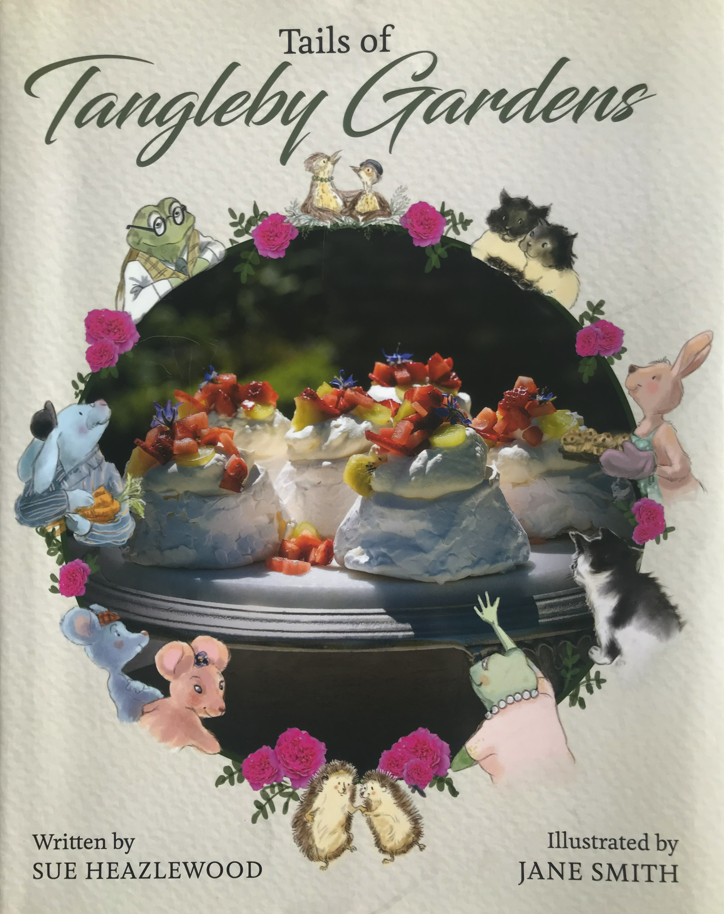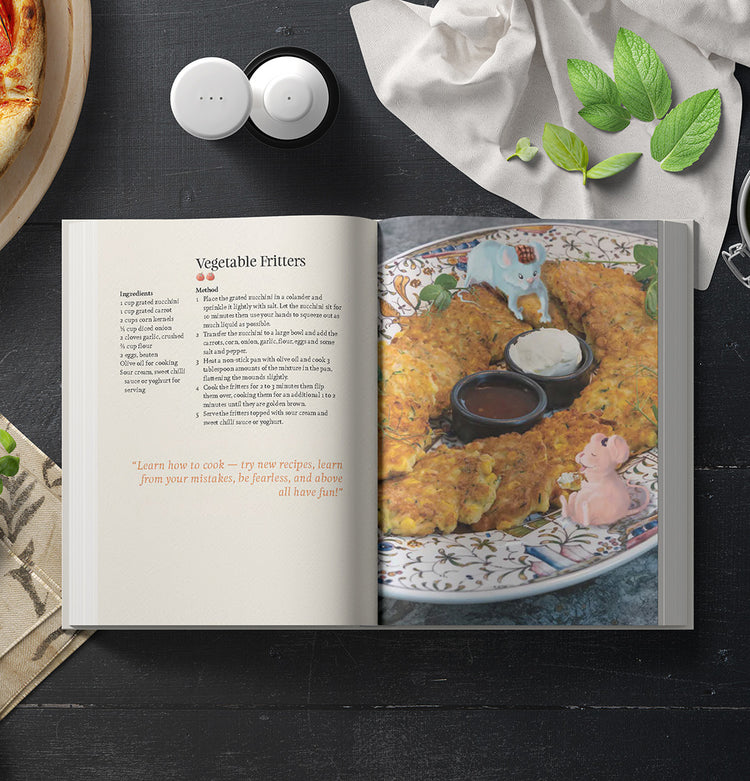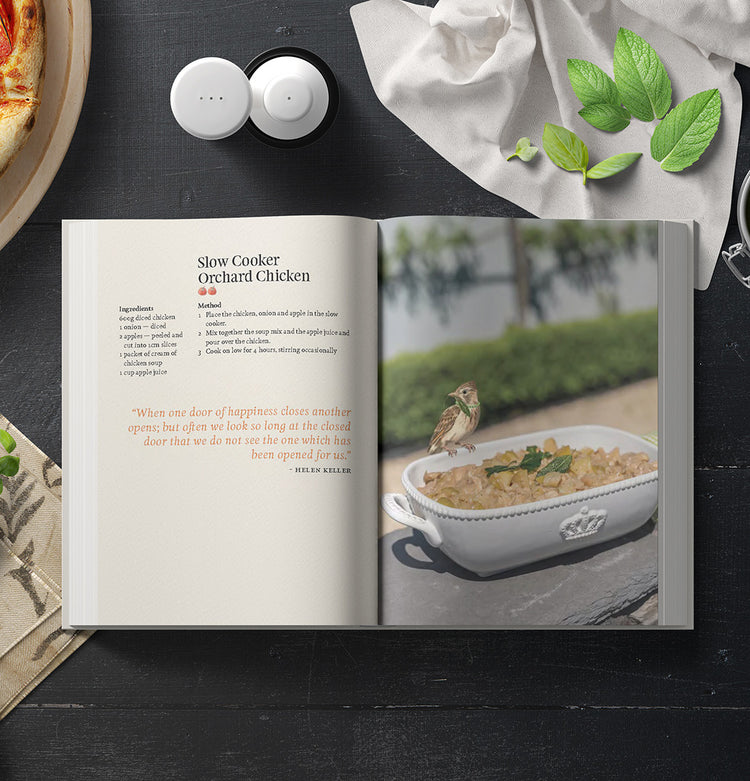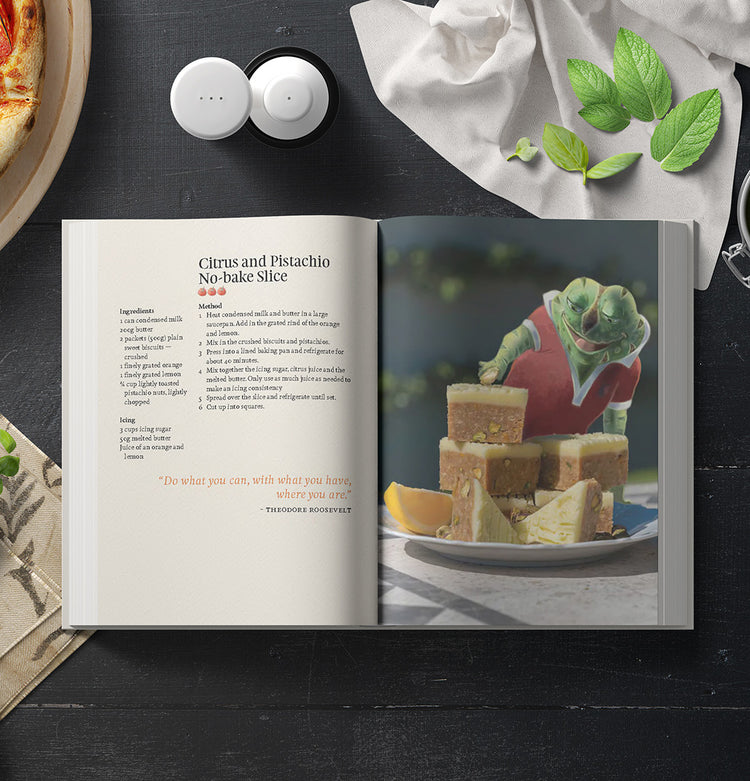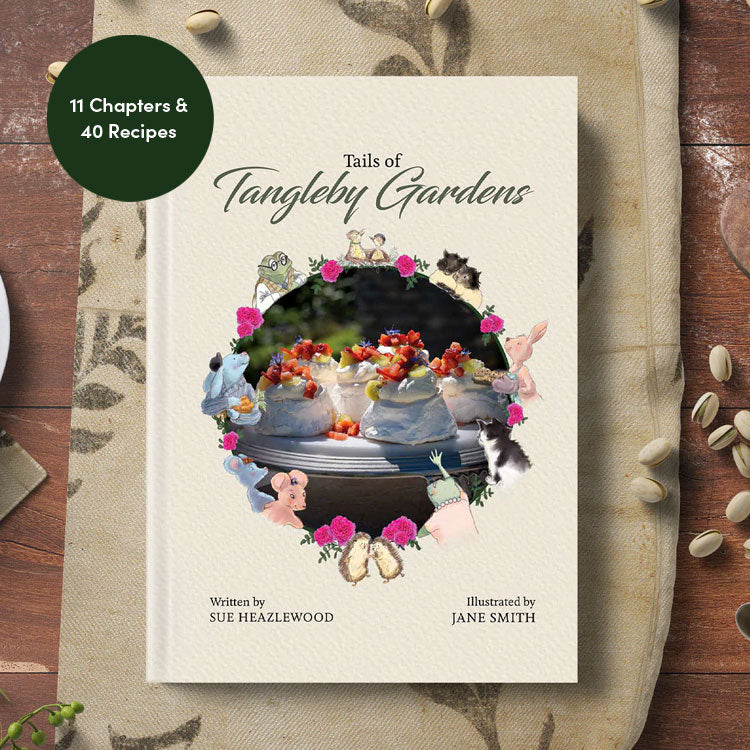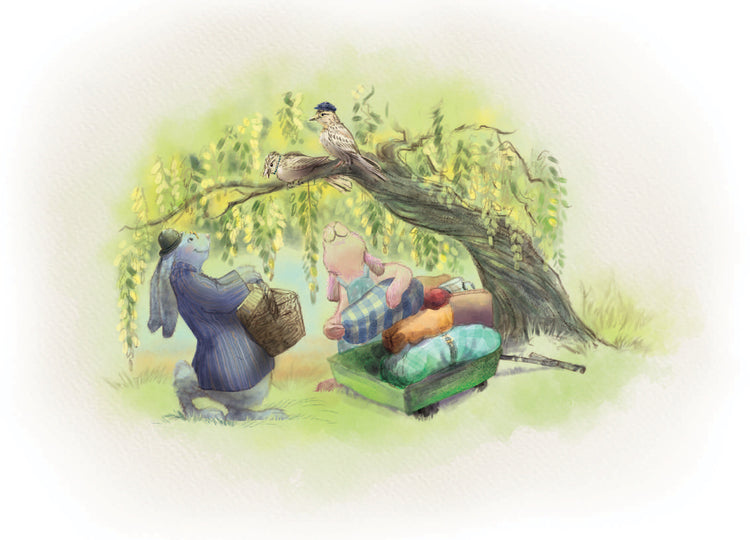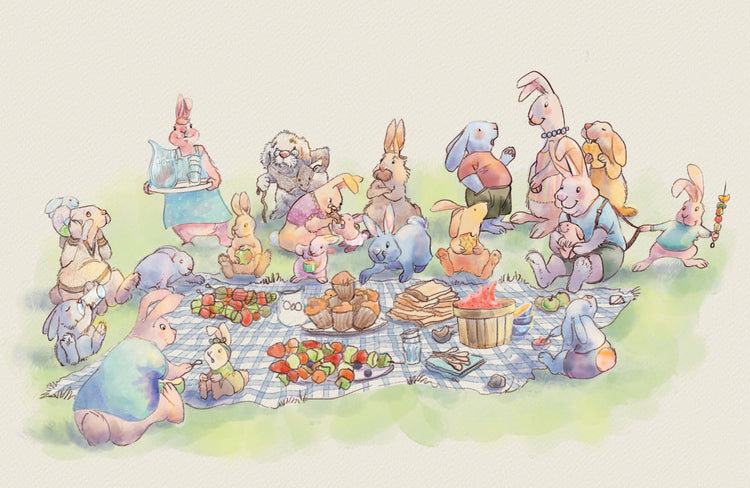 ENTERTAINING IDEAS AND
INSPIRING RECIPES

EASY TO FOLLOW, STEP BY STEP
RECIPES FOR ALL THE FAMILY

EXCLUSIVE QR CODE RECIPES
WITH EVERY BOOK
Nestled in the outskirts of Christchurch is Tangleby Gardens, the charming and picturesque home of Sue Heazlewood, a first-time grandmother with a passion for gardening, cooking, entertaining – and children! For Sue, Tangleby Gardens is the realization of her long held dream of a country home with sufficient land around it to facilitate her love of growing herbs and plants from seedlings, which she achieves now to the tune of 15,000 per year. The large beautiful gardens of the property also afforded the construction of a play house, intended for her grandchild – and those to come - and which became the inspiration for one of her books, Tails of Tangleby, a fun cookbook for kids.
The 40 recipes contained in this wonderful kids cookbook are intertwined with an imaginative story built around two characters, Montgomery and Marmalade whose stories will captivate the minds of children whilst at the same time encouraging them to take the plunge into the world of cooking. The recipes are all straightforward but vary from requiring no skills at all to those that require just a few skills - and the end results will all be hugely popular, not just for the kids but for the whole family.
Alongside Tails of Tangleby is the adult orientated cookbook, A Table at Tangleby which contains 170 easy to follow recipes, packed with vibrant photographs – all of which were taken at Tangleby Gardens. With a great range of dishes for you to recreate, from classic savory dishes and Sue's favourites, to delectable desserts and puddings, this is surely one of the best cookbooks available in New Zealand. The passion, effort and commitment that Sue has put into both of these books shines through and ensures that the Tangleby New Zealand cookbooks stand apart from the crowd.
If you love cooking and in particular fantastic home cooking ideas, and you are looking for cookbooks for sale online or searching for a family recipe book online, then A Table at Tangleby will be sure to fit the bill for you. And if you want a fun and educational kids book that is available online throughout New Zealand, you will not be disappointed with Tangleby Tales.
Getting kids involved in cooking at an early age can lead to a lifetime of pleasure, discovery and achievements and cooking is a skill that always in demand, no matter your age. But to help kids get involved, Tangleby has a Kid's Club that provides even more inspiration and motivation for children to take the first steps not just in cooking but in crafts and gardening too. With monthly tips and tricks the creativity in your child will have every opportunity to flourish and develop.
Both of Sue's amazing recipe books are available online, either in the printed format or at a considerably lesser price, as digital downloads, but whichever way you opt to buy these cookbooks online you can be sure that you will be delighted with them and that they will be a source of inspiration for years.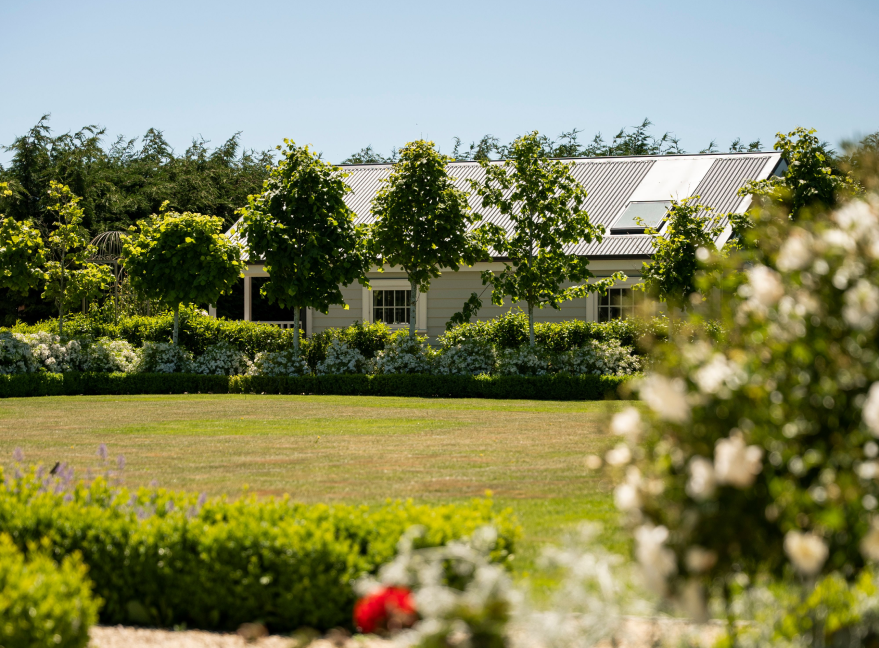 Follow Montgomery and Marmalade's amazing journey to Tangleby Gardens and meet their new friends, complete with sumptuous recipes for the yummy food they share.